Bantotal announces the agreement with Bitex, a company providing financial services over the Bitcoin's blockchain technology, integrating its solution to BDevelopers program. This will enable Bantotal's customers, among others, to provide cross border payments thorough blockchain technology.
Manuel Beaudroit, co-founder of Bitex: "The integration of Bitex into Bantotal program represent a major step in the breakthrough of blockchain technology in banking. We aim that more and more Financial Institutions get closer and know this solution and its benefits".
For further information about Bitex and other available solutions, please visit:
VISIT BANTOTAL STORE
Bit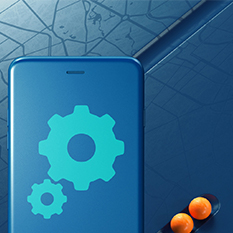 ex
Bitex is a Fintech startup operating since 2014. It specializes in providing financial services over the Bitcoins blockchain technology, the most powerful protocol for decentralized value transmission in the world. Bitex operates in Argentina, Uruguay, Paraguay and Chile.
More information