Featured from our blog
A Customer Centric Banking Platform
Every customer-centric Financial Institution requires a customer-centric banking platform. This does not mean that technology goes first. Focusing on the customer means setting their expectations as the starting point and then identifying the necessary elements to satisfy them in a cost-effective way.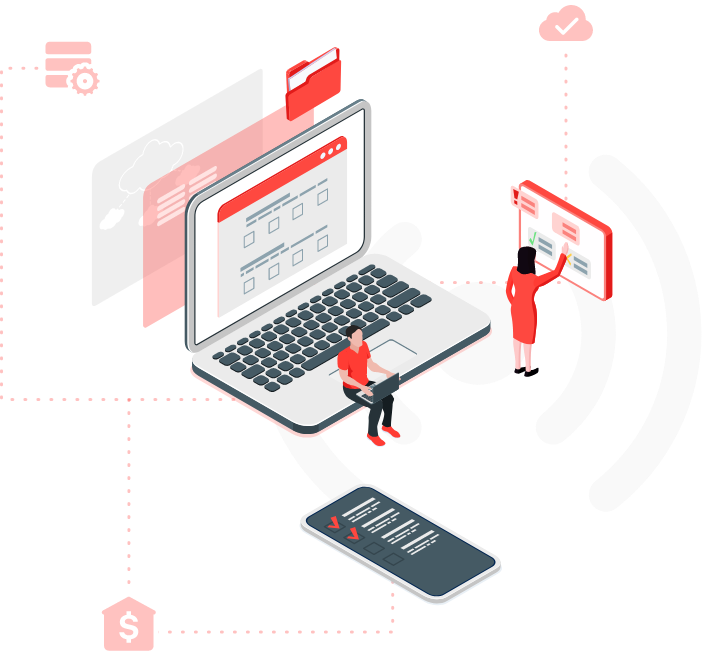 Bantotal has announced an agreement subscribed with K2B – a firm in the business of automation in administrative, accounting, budget, and financial management –, towards integrating its ERP K2B Enterprise into Bantotal Store.

The agreement offers Bantotal's clients, among others, the possibility of integrated and collaborative corporate management through the unification and articulation of information. This implies the inter-connection of the financial entity's different internal and external systems, such as banking core, payroll systems, external payment systems, State agencies, and internal systems, among others. Additionally, it provides strategic and operational information that enables quick and secure decision-making.

see more

Bantotal announces the agreement with CPA Ferrere, one of the region's most prestigious professional services firms, integrating its consulting services on Software Quality Assurance, Data Migration Control, Robotic Process Automation, Market and Liquidity Risk Management, Data Analytics, Credit Scoring, and Digital Transformation, among other services.

see more

Bantotal announces the agreement with THESE, an organization providing software Quality Assurance, integrating its Test Automation service to the Bantotal Store. This will allow Bantotal's clients, among others, to improve the performance of their software quality team, freeing up the time that is currently allocated to repetitive work which can be automated, making it available to be applied to creative processes.

see more
Designed for banks that people use
Bantotal is Latin America's leader solution that solves critical mission operations of the Financial Institutions in a simple, complete and precise way
Contact us
Fill the from and we will answer as soon as possible
Originality consists in the return to the origin; so, original is that which returns to the simplicity of the first solutions.

True creativity consists in making simple something complicated

It takes a lot of time to learn how to do something simple.

Simplicity is the final achievement.

Simplicity is the Ultimate Sophistication

The search for simplicity should allow us to think about everything again, not just in problem areas.

The language of truth should be, without a doubt, simple and without artifice.

Most of the fundamental ideas of science are essentially simple, and may, as a rule, be expressed in a language comprehensible to everyone.