Description
Through a collaborative framework called Framework 5D, we work together with the customer and generate an impact on business processes, people, their skills and on the organizational culture.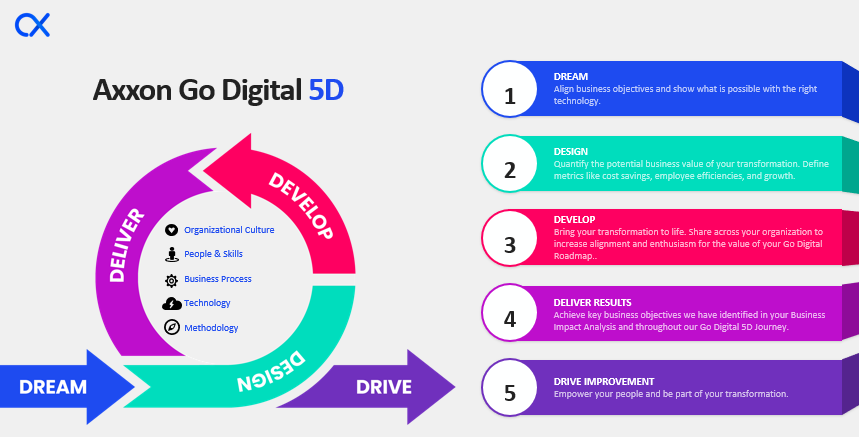 Implementation Services
CRM
Optimize the way your employees communicate with your customers with Microsoft Dynamics 365 Customer Engagement.
Create personalized experiences with your customers, improving their satisfaction.
Omnichannel for your processes.
View your metrics in real time.
ERP
Automate and modernize your global financial operations with Microsoft Dynamics 365 Finance & Operations.
Improve your financial decision making with AI.
Unify and automate your financial processes.
Reduce your operating expenses and decrease complexity and financial risk.
Fraud protection
Innovative solution to protect your company from fraud, reduce operating expenses, and improve the customer's shopping experience, streamlining your efficiency and sales processes.
Block fraudulent activity with a full suite of protection and prevention capabilities.
Power BI
Obtain real-time information from your transactional data.
Visualize and identify your business information in a single panel and graphically for the correct decision making.
Analyze your data in depth, customizing your reports according to your needs.
Power Platform
Develop dynamic, modern and personalized applications that can be run on mobile devices or browsers, very easily on a low code platform with direct access to your business data stored in Microsoft Dynamics 365.
ComexIP
This Add-On solution designed to manage Import and Export shipments in Microsoft Dynamics 365 F&O, will allow you to associate each of your import and export processes, generate the necessary documentation for those processes and carry out a record of each of the stages.
More information