Bantotal announces the agreement with THESE, an organization providing software Quality Assurance, integrating its Test Automation service to the Bantotal Store. This will allow Bantotal's clients, among others, to improve the performance of their software quality team, freeing up the time that is currently allocated to repetitive work which can be automated, making it available to be applied to creative processes.
Matías Olave, THESE's Commercial Manager: «Having the trust of a company with a business trajectory and the remarkable local and international recognition such as De Larrobla & Asociados, through its renowned banking platform, creates us a great challenge and a strong commitment that we are proud to face».
Florencia Iglesias, CEO of THESE: «I started this project to provide software consulting services in Uruguay for clients who did not have a quality department, it took us a lot of work to get our company awareness in the market, but through the journey we became a business partner for our clients. This agreement with De Larrobla & Asociados, strengthens our track and our innovative character to continue researching how to provide an increasingly professional and technical service».
For further information about THESE and other solutions available in the Bantotal Store, please visit:
visit bantotal store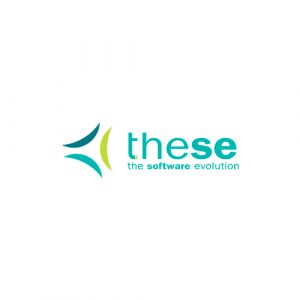 THESE
Company dedicated to software quality control with more than 9 years of experience in the industry. It provides a comprehensive service that reduces time to market through a human team focused on the early detection of bugs that allow us to anticipate the future and optimize repetitive processes.
More information