Bantotal announces the agreement with "Arnaldo C. Castro SA"; a company specialized in Integration, Services and Projects of Communications and Information Technologies, integrating its product "DoMUS" to BDevelopers program. This will allow Bantotal clients, among others, to improve information management efficiency, through the digitalization and management of folders, checks and signatures, among other documents that are relevant for the institution.
Arnaldo Castro, president at "Arnaldo C. Castro SA" indicated: "DoMUS incorporation to BDevelopers program boosts the value proposition of the leader banking solution across Latin America, making available a Document Management solution integrated to Bantotal".
For further information about DoMUS and other available solutions, please visit:
VISIT BANTOTAL STORE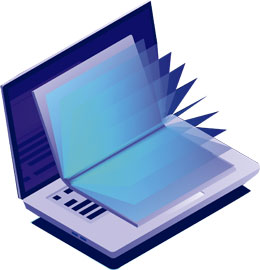 Arnaldo C. Castro S.A.
Arnaldo C. Castro S.A. is a company founded in 1937, certificated in ISO 9001:2015 and ISO 20.000:2011. They offer a great variety of services on Information Technology, developing electronic, informatics and communications projects. Their head office is in Uruguay and they have branch offices in Argentina and Paraguay. For further information, please visit:
MORE INFORMATION