Bantotal announces the agreement with «eXpand», a company specialized in customer communications management, to integrate its solution to BDevelopers program. This will enable Bantotal's customers, among others, to unify, manage and enrich the communication experience with their clients by integrating all contact channels.
Jorge Pereyra, CEO at eXpand: «Our integration with Bantotal, through its BDevelopers program, extends the core banking capabilities, adding an Omnichannel Contact Center solution that works across the board, reliable and with an excellent value for money».
For further information about eXpand and other available solutions please visit
VISIT BANTOTAL STORE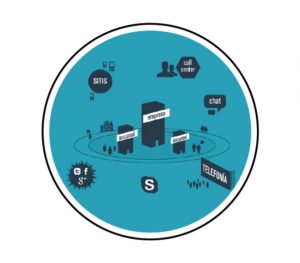 eXpand
eXpand aims to be an international reference as a provider of innovative and simple solutions that applies technology to allow companies to manage their contacts in an intelligent and contextualized manner. eXpand has already been implemented in Argentina, Bolivia, Chile, Colombia, Ecuador, El Salvador, Honduras, México, Paraguay and Uruguay.
MORE INFORMATION