Description
Discover Azure AI—a portfolio of AI services designed for developers and data scientists. Take advantage of the decades of breakthrough research, responsible AI practices, and flexibility that Azure AI offers to build and deploy your own AI solutions. Access high-quality vision, speech, language, and decision-making AI models through simple API calls, and create your own machine learning models with tools like Jupyter Notebook, Visual Studio Code, and open-source frameworks like TensorFlow and PyTorch.
What characteristics does it have?
Combat financial crime: Prevent fraud with machine learning models that detect anomalies, enhance knowledge graphs to find relationships between disparate entities, and identify suspicious behavior within financial systems.
Improve customer experiences: Understand your customers and improve their experiences with intelligent contact centers, personalized portfolio management, and proactive offers powered by AI.
Modernize core banking: Enable process automation and uncover insight from unstructured data, with form recognition and natural language processing, and use AI to fuel faster, optimized and more secure operations.
What are the benefits it gives to banks?
Build on your terms: Access frameworks, tools, and capabilities for developers and data scientists of any skill level.
Deploy mission-critical AI solutions: Use the same proven AI services that power AI capabilities in Xbox, HoloLens, and Microsoft Teams.
Apply AI responsibly: Get tools, services, and guidelines to help you use AI responsibly, while also preserving data privacy, transparency, and trust.
What are some of the success stories?
Industry: Financial Services
Clearent scales its modern microservices architecture to handle 500 million payment transactions a year using the Azure SQL Database hyperscale service tier.
Clearent provides credit card processing services for merchants of all sizes, all over the world. Already at 500 million transactions a year, Clearent wanted a data solution that could meet its ever-increasing demand—and unite all its information in one place. The company now uses the Microsoft Azure SQL Database hyperscale service tier to scale automatically and almost infinitely. This supports developers and architects in their day-to-day work, provides the data consistency that guarantees concurrent access for tens of thousands of users, and generates faster insights for its own decision-makers—and its customers.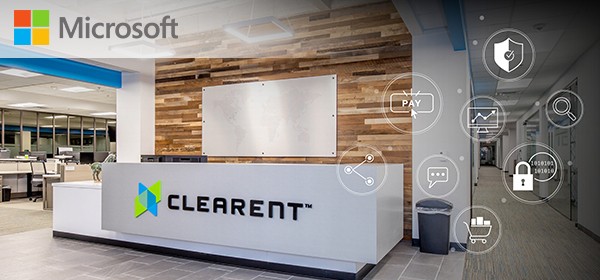 More information
More information