Description
Azure Synapse Analytics is an unlimited analytics service that brings together data integration, enterprise data warehousing, and big data analytics. It gives you the freedom to query data on your own terms, using dedicated or serverless resources, at scale. Azure Synapse brings these worlds together with a unified experience to ingest, explore, prepare, manage, and deliver data for immediate BI and machine learning needs.
What characteristics does it have?
Unlimited scale: Deliver insights from all your data, from both data warehouses and big data analytics systems, with extraordinary speed.
Powerful takeaways: Extend insight from all your data and apply machine learning models to all smart applications
Endless experience: Dramatically reduce project development time with a unified experience to develop complete analytics solutions.
Immediate clarity: Get immediate clarity in your business with the most up-to-date data possible from operating systems, at all times, with Azure Synapse Link.
Unmatched security: Protect data with the most advanced security and privacy features on the market, such as row and column level security and dynamic data masking.
What are the benefits it gives to banks?
Get all customers to use Knowledge Center when they first access Synapse Studio and upload related data sets
Get customers to use dedicated, serverless SQL based on workload needs.
Get more customers to use innovative new features in Synapse, prioritizing: Spark for Big Data, Synapse Link for HTAP, AI / ML for data science / predictive analytics, Power BI for visualization
What are some of the success stories?
Industry: Professional services
ClearSale protects online customers with Azure Synapse Analytics
ClearSale is one of the biggest e-commerce fraud prevention companies in the world, keeping online shoppers safe for brands like Ray-Ban, Sony, Asus, Chanel, and Privalia.
ClearSale migrated to Microsoft Azure Synapse Analytics for improved performance, scalability, and security for its data warehousing workloads. The company improved its ability to quickly analyze large volumes of data, strengthened its security and compliance, and delivered a better overall online retail experience for consumers.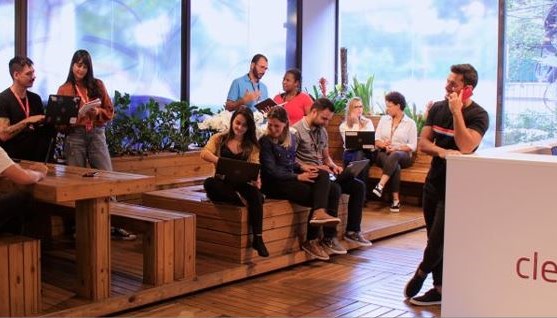 More details
More information