Description
Many Microsoft brings years of experience in protecting their own e-commerce business against fraud. That's why it developed sophisticated technology that uses connected big data across multiple lines of business and applies cutting-edge artificial intelligence (AI) to help make more accurate decisions in real time. By using Microsoft Dynamics 365 Fraud Protection, you can help protect your business against fraud through several innovative and advanced capabilities.
What characteristics does it have?
Account protection
Purchase protection
Loss protection
What are the benefits it gives to banks?
Account protection
Improve detection of account-related fraud
Help protect your accounts with a fraud protection network
Help protect accounts with device fingerprints
Work with a flexible account rules engine that adjusts to your needs
Help defend your accounts with protection against bots
Configure the engine to suit your business needs
Purchase protection
Help focus on profitability
Collaborate to protect transactions
Triangulate fraudulent transactions with multiple data points
Experience adapted to your business
Increase acceptance of transactions
Help improve customer incident escalation
Loss protection
Help protect store losses
Triangulate fraudulent returns and discounts using multiple data points
Detect anomalies with a versatile decision engine
Provide clear and useful reports
Automated detection
What use cases is it used for?
What are some of the success stories?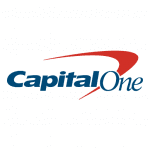 Capital One has teamed up with Microsoft to implement a cloud-based authorization engine that improves fraud detection accuracy. This has been particularly important in recent months as ecommerce spending has accelerated and COVID-19 based fraud scams have increased.
More information